Jennifer Bonner: President
Info@miafterschoolassociation.org
Jennifer is  very passionate for youth and providing quality in the Out of School time field and the opportunities that it brings to all youth. Out of School Time is not just a latch key program, but a opportunity for youth to develop and become creative through youth leaders being trained through quality professional development that MAA provides along with some of their partners. It is a way that can provide children opportunities that extend after the school day  We are at the crossroads of being  able to make a difference in a child's life by offering quality Out of School programming. We must let children have choices to be creative and learn that the sky is the limit. Out of School time can be the answer to children who needs a safe  place to come when the bell rings at the end of the day. I am so honored to be part of MAA and to work with the Out of School Time field along with my colleagues who have the same passion that I have.
Shuna Hayward: Vice President
Shuna has been active in the youth development and after school community in Michigan since locating here in 1998.  She received her Bachelor's Degree in Human Biology with a concentration in Child Development from Stanford University and earned her Master's in Education from Harvard University.  She has spent over 20 years working with youth serving programs and organizations including the Indiana Youth Institute and the Center for Leadership Development in Indianapolis, Indiana, the Medical Foundation in Boston, Massachusetts and the Youth Development Commission in Detroit, Michigan. Her background includes capacity building and evaluation of youth serving programs, youth development, program development and fundraising.  Shuna currently works for City Connect Detroit over their children, youth and families programs.
Jacqueline Patrick-James: Treasurer
Jacqueline (Jackie) Patrick-James has been working with families and youth for more than 30 years and is fully invested in the ideology of family centered activities, positive youth development and quality out-of-school time programs.  A former K-12 grade public school administrator and 21st Century Community Learning Center director Jackie understands the power of after school programming.  Over the years Jackie has served as a neighborhood center director, teen center director, a Parks and Recreation Department director and preschool director.  An owner operator of child and adult care home for the disabled Jackie is knowledgeable and able to navigate through all areas of the mental health, foster care, education and medical system.  Jackie holds an undergraduate degree in business administration and a master degree in family studies.  She is also a certified grant writer and a passionate family advocate.
Jordan Blough-Orr:  Secretary
Jordan Blough-Orr is a Michigan Native and of the first class in Kalamazoo Public School that received the Kalamazoo Promise Scholarship. They attended Western Michigan University, graduating Cum Laude with a BS in Education and an early childhood endorsement. As a  parent, they and their son were recipients of benefits through DHHS giving them first hand experience of how a system meant to support can do the opposite; this led to their personal passion to understand racial inequities in our systems and how to affect real change. In their free-time Jordan is an avid reader and passionate about gardening. For over a decade Jordan has worked in the early childhood and out-of-school time field, focusing on serving license-exempt and friend, family and neighbor childcare providers.
Don Williams
Don is currently responsible for support coordination of (True North Community Services Project FOCUS/PACE) afterschool programs at 21st CCLC sites. He works with the sites to develop and implement grant goals and objectives as established in the grant, to meet annual measurable outcomes bench marks within each individual program site. He serves as liaison between the school day staff, community, teacher, TrueNorth staff and board members to assure program participants healthy growth and success. Don holds a B.A. in Family Life Education. He serves as steering committee member for Parenting Awareness Michigan (PAM); he is Veteran USAF and a former City Councilman.
Mallory DePrekel, MPS
Mallory DePrekel was born in Chicago and raised in Carlsbad, California before moving back to Chicago before college. Mallory graduated from Michigan State University with a degree in Elementary Education, and minors in Spanish and TESOL, and a certificate in Urban Education. Mallory taught in Chicago Public Schools as  a K-8 Spanish teacher for two years, but found her passion for non-profits while working at the McGaw YMCA in Evanston, IL as the Manager of Youth Services and later the Manager of Training and Development. It was at the Y that Mallory learned partnership development, cultural competencies, outreach and engagement and fundraising. She completed her Master's in Public Service Management from DePaul University in Spring, 2016.
In June 2017, Mallory and her husband Peter moved back to Michigan to start their family and new careers. In July 2017, the DePrekels welcomed their first child, Carter Duke. After getting settled in Lansing, Mallory worked with in the Information Technology Empowerment Center (ITEC) in Lansing, MI as the Director of Education to build partnerships, develop programs and train staff. In February 2019, the DePrekel family got bigger with the addition of Cole Henry.
Mallory is a certified YMCA of the USA Trainer and die-hard MSU and Chicago Cubs fan. She and her family currently live in East Lansing, MI.
Michelle A McGregor
Michelle A McGregor, a native of Detroit Michigan, graduated from the Detroit Public School District and she earned a Bachelor of Science degree in Nutritional Sciences with Dietetics and Master of Science degree in Human Nutrition. After completing her education at Michigan State University, Michelle relocated to Saginaw Michigan to assist in the establishment of Kingdom Life Ministries, International, where she serves as Staff Pastor. 
Michelle considers herself a transplant and has taken up roots in the Saginaw community and has been involved in various leadership trainings and opportunities. Michelle is a member of the Tri-City (MI) Chapter of the Links Incorporated. She is a graduate of the Saginaw County's 2004 class of Vision 2020-1000 Leaders, 2014 Leadership Saginaw County and Saginaw Valley African-American Leadership Training Institute (SVAALTI) where she was the recipient of the Ted Braun Community Service Award. She also completed the Millionaire Mindset Program, the Non Profit "Best Practices" Management Program offered through Saginaw Valley State University and United Way.  Michelle, with an entrepreneurial heart is a graduate of the Michigan Small Business and Technology Development Center's Fast Trac New Venture Entrepreneurial Training Program. As the owner of MAM Enterprises, Michelle is a certified trainer for aha Process and Duperon Education, where she enjoys facilitating workshops and encouraging individuals to live their dreams. Currently, Michelle serves as President/CEO of First Ward Community Service, after serving as the Director of Youth Services for 11 years. 
Pamela Robinson
Pamela Robinson has been in education since 1995 where she earned her Bachelor of Science Degree in Elementary Education and her Masters of Arts Degree in Counselor Education Counseling Psychology in 2003 and is a Licensed Professional Counselor.  
Ms. Robinson has been an elementary teacher in Milwaukee and Battle Creek Public Schools; a Student Support Specialist; 21st Century After School and Summer School  Program Supervisor and a High School Counselor in Battle Creek. Pamela currently works at Loy Norrix High School working with 9th-12th grade students 
In her free time, Ms. Robinson enjoys traveling, working out and spending time with her daughter, Jaela.
Terri D. Slaughter
Terri D. Slaughter is the Founder and Principal of the YDER (Youth Development, Education, and Retention) Strategy Group, a company offering consulting, positive youth development programs, and professional development training for those in education-related and youth-serving nonprofit careers.  An educator and nonprofit professional with more than twenty-five years of experience, Terri has served in a range of senior leadership roles at colleges and universities and nonprofit organizations including the University of Michigan, Madonna University, the Forum for Youth Investment, and UNCF (United Negro College Fund) in the Bill and Melinda Gates Millennium Scholars Program.  A proud graduate of Michigan State University, Terri holds a Master of Arts degree in Higher Education Administration and a Bachelor of Arts degree in English.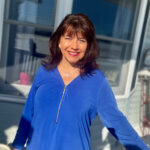 Colliene Willison
Colliene Willison has been an educator for 24 years, serving all that time with Lakeview Community Schools in the small, rural community of Lakeview in central Michigan. Colliene taught 8th and 5th grade, respectively, in her earliest years in education and has spent the majority of her career as a reading and math interventionist with 4th through 7th grade students. Throughout the years, she has coached several sports at the middle school, serves on the school improvement team and is the extended day coordinator as well as sitting on several other committees that serve the school district.
She was born in Saginaw, MI but was raised in Onaway, a rural school in northern Michigan. After her graduation from Onaway HS, she went on to earn her BA in education from Saginaw Valley State University and a reading specialist degree from Grand Valley State University. Colliene and her family reside in Lakeview where she is an active member well beyond the walls of the school. As an educator in a small rural community, Colliene feels it is imperative to provide students with as many real world experiences as possible. Thinking "outside the box" is somewhat cliche, as Colliene would readily admit. However, if "the box" is the schoolhouse then it is imperative to provide as many activities outside the school itself to build relevance and concrete examples in an ever more virtual world in which our students are learning. After all, experience has always been the best teacher. Her passion for teaching is kept alive with her continual wish for the very best for all her students. Her love for her students is apparent with her extra time and attention she dedicates to assisting them both during and outside the school day. She is a positive infection in a world that needs a healthy dose of optimism.
SaveSave
SaveSave